Cathers Optical and Hearing Center
Request an Appointment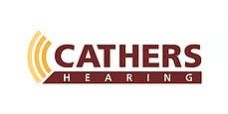 Like to travel? Enjoy yourself!Stop in to any of the 1,400 EarQ locations for repairs & adjustments of your EarQ hearing aids.
Specialties include:
Comprehensive Hearing Testing
Ear Wax Removal
Home Visits
Want to know more? Visit the Cathers Optical and Hearing Center website to learn more about the practice, services, hearing health, and hearing solutions.
Visit Website