Las Colinas ENT & Allergy
Request an Appointment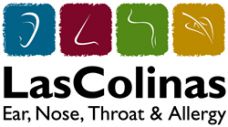 Like to travel? Enjoy yourself!Stop in to any of the 1,400 EarQ locations for repairs & adjustments of your EarQ hearing aids.
Specialties include:
Comprehensive Hearing Testing
Pediatric Services
Balance/Vestibular Testing
Hearing Aid Repair
Ear Wax Removal
ENT Services
Want to know more? Visit the Las Colinas ENT & Allergy website to learn more about the practice, services, hearing health, and hearing solutions.
Visit Website