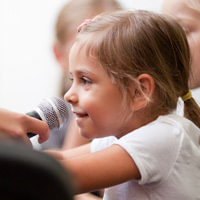 A University of Iowa study recently found that children with mild to severe hearing loss who are fitted with hearing devices very early on have stronger speech and language development skills.
The study followed 176 three-and five-year-old children who all experienced some level of hearing difficulty and were fitted with appropriate hearing devices. When compared to children with untreated hearing loss, the 176 children demonstrated better language and speech skills.
Thanks to widely practiced newborn hearing screenings, hearing difficulties in children are often diagnosed right away. Parents are able to seek council from pediatric audiologists and have access to the most advanced, durable hearing technology designed especially for children and their active lives.
As the findings of this study show, it is important for parents to not delay in finding the right hearing technology for their child.
The complete findings for this study are available through the JAMA Otolaryngology—Head & Neck Surgery.
Last updated: May 13, 2014