Hearing Services of Antigo
Request an Appointment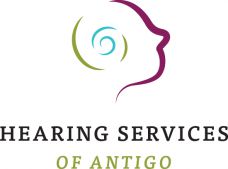 Office Hours
Monday
9:00am - 3:00pm
Tuesday
9:00am - 3:00pm
Wednesday
9:00am - 3:00pm
Thursday
9:00am - 3:00pm
Friday
9:00am - 3:00pm
Saturday
Closed
(Looking Up Reviews)
Like to travel? Enjoy yourself!Stop in to any of the 1,400 EarQ locations for repairs & adjustments of your EarQ hearing aids.
About the Practice
At Hearing Services of Antigo, we focus on what you need. We want to find the right solution that will help you hear better and will fit your lifestyle. Some hearing instrument specialists may be more focused on selling hearing aids than on listening to you. We're different. We don't just sell hearing aids and send you on your way. We stand by our hearing aids and want to make sure you remain satisfied with them.

If you buy hearing aids from us, you can be confident that we're on your side. We'll never charge you for a check-up or a visit because we want to encourage you to see us regularly and give us a chance to make things right if something's not working. If you have questions, your hearing aid needs repairs, or you just want us to give your hearing instruments a thorough cleaning, don't hesitate to drop by or give us a call.

We are the only full-time hearing aid office in Antigo. We're open 9 a.m. to 5 p.m., Monday through Friday, for your convenience. To help make hearing aids affordable, we work with many different insurance companies and offer financing through CareCredit. We believe nobody should be without the ability to hear, and we want to do our part to help more people be able to afford hearing devices.
Specialties include:
Comprehensive Hearing Testing
Hearing Aid Repair
Ear Wax Removal
Home Visits