During the 2015 AudiologyNOW! Convention in San Antonio, TX, EarQ showcased how its out-of-the-box programs can offer private hearing healthcare practice owners a truly fresh approach to growing their businesses and connecting with more new patients.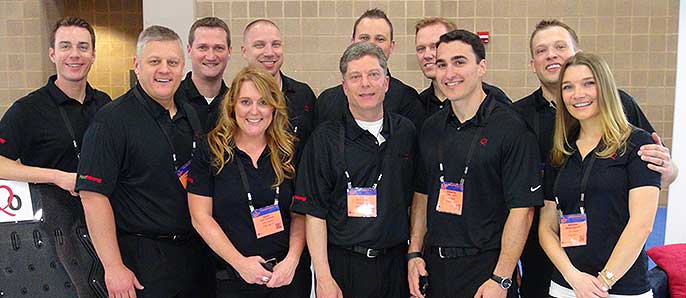 San Antonio, TX (March 31, 2015)—Throughout the 2015 AudiologyNOW! Convention in San Antonio, TX, from March 25-27, EarQ demonstrated how its innovative business and marketing solutions can deliver more office traffic and local influence for independent hearing healthcare professionals across the country.
With a major focus on engaging and connecting with Baby Boomers, EarQ's exclusive suite of programs—including Iris, its premier internet strategy, and the EarQ Family Hearing Plan—is designed to offer EarQ providers greater access to local patient referrals, proven-effective marketing strategies, greater brand awareness, and much more.
"AudiologyNOW! is a great opportunity for us to interact with our colleagues in the industry, current practice owners, and even audiology students," said Andrew Hebert, vice president of EarQ. "We are deeply committed to providing private practices with the unique tools they need to gain a competitive edge and reach more people in their communities, and we look forward to sharing that passion every year."
The hearing healthcare industry's largest trade show, AudiologyNOW! is presented by the American Academy of Audiology.
About AudiologyNOW!:
AudiologyNOW! is presented annually by the American Academy of Audiology, the world's largest professional organization of, by, and for audiologists. The active membership of more than 12,000 is dedicated to providing quality hearing care services through professional development, education, research, and increased public awareness of hearing and balance disorders.
To learn more, click here.